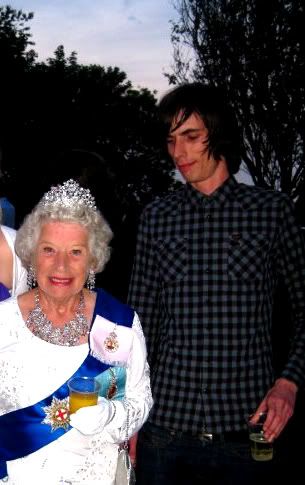 Another Local Mix, and this one involves a bit of a change-up.
We're not usually prone to posting Dubstep etc on the Tourist Blog, but we'll always make an exception for the exceptional.
I'm feeling lazy today, so for further info, please read this hastily copied and pasted biog...
"Known for his taste in the more twisted and deeper side of Dubstep music, Funk Ethics has recently been gaining support right from the main players such as Skream and N Type through to forward thinking taste makers Ramadanman and Untold
His debut release "Blues is Now" alongside Reso, Rusko and Caspa on pioneering Dubstep imprint Destructive Records and his forthcoming solo releases are currently receiving wide support and airplay across scene, recently even earning radio 1 airtime.
An essential part of the strong Newcastle Dubstep scene, Funk Ethics is a talented and innovative producer, definitely a man on the rise.
Off the back of another quality 12" on bristol's Reduction Records watchout for another E.P alongside RLD on Boka Records"
Check out the mix here (courtesy of the Take Flight Club Blog)...
http://takeflightclub.com/blog/?p=5738