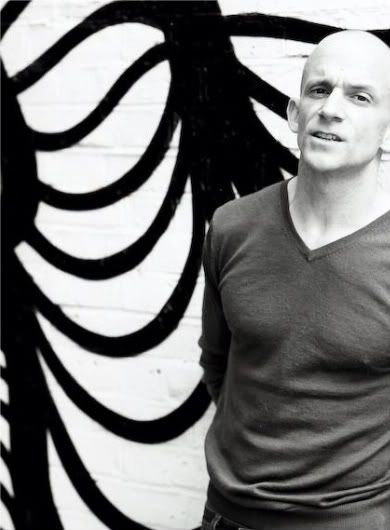 We start this week with a great little piece from the Road To Rimini chaps on the links between House music and Italo which also seuges nicely with their first outdoor party of the year this weekend at The Tyne with Ali Renault & Neville Watson which looks to be nothing short of an absolute stunner.
"Italo disco? House music? Eh? A quick history lesson might help. The genre "House" originally referred to the style of disco played at the Warehouse club in Chicago in the early to mid eighties by the DJ Frankie Knuckles. This gradually became a blanket term for the dance music played around the city in the coming years, in particular at the Muzik Box, home to the highly influential DJ Ron Hardy. With Ron Hardy at the helm a hedonistic and furiously energetic blend of dark-edged synth-pop, disco, and italo (basically a European electronic take on disco) inspired many of his faithful audience to go home and make disco tracks themselves, to sit alongside the ones they were hearing at the club. Instead of live string sections and drummers they had synths and drum machines, often the same ones used by italo and synth-pop musicians before them. So although a natural continuation of an electronic dance music tradition, the unique set of influences and stripped down sound of the eighties Chicago electronic musicians was to become known as house music beyond Chicago, and its original context and origins not always recognised."
On June 12th (4pm-11pm) Road to Rimini are celebrating this original and eclectic spirit of house music by throwing a free all-day party at the Tyne Pub in the Ouseburn with a true acid-house veteran, Neville Watson (Dissident, Clone, Rush Hour). As well as recently producing a string of fantastic tracks released on some of Europe's most respected underground dance music labels, the former Checkpoint Charlie resident knows better than most how to play records to a dancefloor. His raw and jacking house style, which draws the dots between the influences on the genre, is sure to refresh and invigorate. Playing a live set in support will be the ever exciting Ali Renault (Heartbreak) and the Fratelli Di Rimini DJ-ing.The fire will be kept burning at an afterparty just up the road at the Star and Shadow (11pm-4am :: £6/£7 non-members) with more live acts and DJs including The Third Man (Ai and A.R.T. recordings) and the Slabs of The Tabernacle crew from Glasgow.
So just to recap, that is:
ROAD TO RIMINI (12/06/10)@TheTyne :: NEVILLE WATSON+ALI RENAULT – Free!! Then afterparty @ Star & Shadow:: THE THIRD MAN(LIVE) £6/£7 non-members.
See you down the front!!
If you're hungry for more info on the party simply
click here for the Facebook link innit.
As a taster of what to excpect from the Rimini all-dayer at The Tyne this weekend we've also got a couple of blistering mixes from Pat Rimini and the days headliner Neville Watson for you to download. Hope you enjoy them.
Download 'Pat Rimini * Say Quoi Mix' here.

Tracklist:
1. Wally Badarou * Endless Race
2. Le Club * Un Fait Divers (Re-Remix)
3. DJ Look * Capita (Instr.)
4. Larry Paul Emmett * Evita
5. Peru * Oriental
6. Alden Tyrell * What Your Eyes Can Do
7. Kano * Another Life
8. Eddy Trauba And M.M. Greco * Maccaroni Radio (Instr)
9. Alex Valentini * Beautiful Life (Dalum Edit)
10. Gaz Nevada * Ticket To Los Angeles (Olympic Version)
11. N.O.I.A. * True Love
12. Cheaps * Moliendo Cafe
13. Bill Ambrose * Paranoia
14. Wet * Thats The Game (Instr.)
15. Purple Flash * Creme Souflee
Download 'Neville Watson * No More Pushin' Around Mix' here.
Tracklist:
1. Shyman & DJ LJK * Make Me Do Right (Digital Rights Mix)
2. Paul Bennett * Fifty One
3. Steve Summers * Waves
4. 326 * Falling (Armando's Dub Mixx)
5. Gladio * Slave Of Rome (Bunker)
6. Lighthouse Family * High (E-Dancer Dub)
7. JTC * Nothing's The Same
8. Denise Motto - IMNXTC (Jd Twitch's Optimo Acid Mix)
9. DJ Cole Medina * Buffalo Bill (C's B-Boy Mix)
10. Rahaan * Untitled
11. Depeche Mode * Behind The Wheel (Shep Pettibone Mix)
12. Marco Passarani * I House U
13. DJ Sprinkles * Masturjakor (KiNK & Neville Watson Mix)
14. Lil Louis & The Diamond Corp * 7 Days Of Peace (Hallelujah Vocal Mix)
Till next time.
Big love. Tourist X.
P.S. Remember to hit us up on the
Twitter here folkies. We're hilarious, really!!