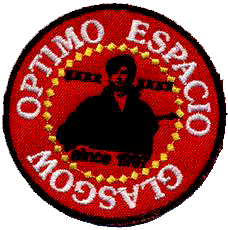 Bonus post for you cats this week in the shape of a brilliant mix that's been kicking about for a little while. Now anyone who's even had a passing interest in dance music since the early 90's will be able to tell you how important Belgium's legendary 'R&S Records' were. Home to some of the defining moments of electronic music from Beltram's'Energy Flash', Aphex Twins 'Analogue Bubblebath E.P.', CJ Bollands 'Horsepower E.P.s', Outlanders 'Vamp', Golden Girls 'Kinetic' to early releases from Nexus 21 (who went on to become Altern8!)
Anyhow, this is the first album in a new series from the seminal label, with the concept being to give various DJ's carte-Blanche on their back catalogue and the compiler re-editing every track and creating a unique mix.
First up, cult hero and alround nice bloke 'JD Twitch' from Glasgow's brilliant 'Optimo' is the first DJ/Producer to get the order. He's taken 21 of the label's tracks, edited them and mixed them into one continuous flow of Belgian madness. We were lucky enough to have Twitch come down to Newcastle recently and play at 'Jukebox' where he played an absolute blinder, and as you would expect from Twitch if you've saw him there or have been lucky enough to catch him about, this mix continues the trend of being nothing short of brilliant.
Enjoy.
Buy the original 'Optimo Presents: In Order To Edit', CD here.
1. Fatal Error - Fatal Error Intro
2. Spectrum - Spectral Amplification
3. Spock Jr - Ion Boccaccio Edit
4. Joey Beltram - Energy Flash
5. Direct - Let It Ride
6. Mental Mayhem - Joeys Riot
7. Joey Beltram - Sub-Bass Experience
8. Mundo Muzique - Acid Pandemonium
9. Autonation - Sit On The Bass
10. Mantrax - Untitled
11. Speedjack - Storm
12. The Mover - Nightflight Nonstop To Kaos
13. Mescalinium United - We Have Arrived
14. Jam And Spoon - My First Fantastic Ff
15. Cj Bolland - Horsepower Remix
16. Sonic Solution - Bagdad
17. Capricorn - 20hz
18. Dhs - House Of God
19. Au-Ziq - Phi 1700 U V
20. Aphex Twin - Analogue Bubblebath
21. Mundo Muzique - Andromeda
22. Jaydee - Plastic Dreams
Download 'Optimo Presents: In Order To Edit', by clicking here.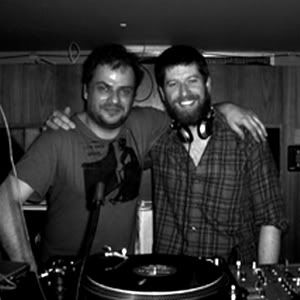 Big Love. Moogar X.