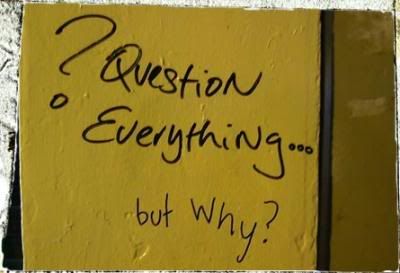 After the success of last months 'Letters To The Editors' feature we thought we'd roll it out again for another outing.... and coz we couldn't be arsed to write anything cohesive. Anyhoo, here it is, back by (un)popular demand.



Letters To The Editors. Vol 2.



Dear lads,
I'm a professional footballer, right. I earn approximately £1.5 million quid a year and in return for that I have a duty to maintain my body at the peak of fitness every day of my working life. I train for a minimum of 6 hours a morning, swim for a further two and work out in the gym every other evening. I don't smoke or drink and I steer well clear of fatty foods such as pork and bacon. I have my heart rate and blood pressure carefully monitored by a team of experts twice a week. My personal trainer maintains that I am the healthiest human specimen he's ever had the privilege to work with. I have a beautiful wife, Linda and two wonderful children, Simon who's six and little Farrah who's nearly three. I drive a Mercedes and live in a large house on the Surry borders. I'll probably pack it in at 33, by which time I'll be a multi millionaire.
Makes you sick dunnit!!
Keith Twattist, Smug, Surry.

Dear chaps,
What's all this I hear about some bloke earning a fortune claiming to have invented the cat's eye. Bloody cheek! That was one of mine. Do you think I'd go to the trouble of doing a cat and then not give the fucking thing a set of eyes? Cats, dogs, trees, whelks, sheep, gravel, all manner of flora and fauna - they were all my idea. Sort yourselves out before I send you a hefty invoice for the lot. Now go in peace or I'll invent a 700 ton hedgehog. And don't think I wouldn't. I've had it up to here with you lot. Alright! That is my word etc, etc. Cheers!
God, Heaven.

Hew, yee's,
My doctor tells me I don't know my arse from my elbow. 'Course I don't man,' I said, 'that's your job'. I don't expect you to know how to fix a telly, do I? Just as well he said, cos mine bust. Cheeky bastard. Anyway, turned out the tube had gone so i flogged him a new one for a pony. Good job someone knows what they're doing, eh?
Lou Ferringo, Heaton.

Dear lads,
I'm a big bloke, 17 and a half stone. I like my grub and I'm not adverse to the odd pint or 14 from time to time. I've always been on the large side since I was a youth. I'm 25 on Thursday and I think it's about time for a total lifestyle rethink. I looked at myself in the mirror the other day and it suddenly dawned on me that I'm not operating at my full potential. Simply put, I feel there's a thin person inside me trying to get out. Blimey! I thought to myself, I don't remember eating that! Anyway, tell me, how can I get rid of the bastard for a couple of hours while I nip down the cafe for a plate of chips and a cuppa with 7 sugars? Oh and get ya skates on fams. I'm bloody famished! Nice one lads.
Fat John. Cheddar Gorge. South Devon.
As always we've got a bunch of cracking tunes for you to download again this week. Some sunny carnival vibes from 'Gramophonedize' as they party up Peggy Lee's vocals to great effect. There's mutant electronic disco from Michael Moorcock who gets put through the Ivan Smagghe treatment in a big way! Some fresh soul sounds from Whitney houston as 'Italians Do It Better' label boss Mike Simonetti edits her excellent 'Million Dollar Bill' track. There's something really rather special next as Radioslave give DJ Hell's P. Diddy sampling 'The DJ' a mamoth 28 minute remix! Finally, we finnish off with an absolute belter and contender for one of my favourite tracks so far this year with Marvin Gaye's 'Heavy Love Affair' being rubbed, shined and polished up by 'The Revenge'. Storming stuff so hope you enjoy.
Gramophonedzie - Why Dont You
Michael Moorcock - Time Center (Ivan Smagghe Rough Edit)
Whitney Houston - Million Dollar Bill (Mike Simonetti's Italians Do It Better Edit)
DJ Hell Feat. P Diddy - The DJ (Radio Slave Remix)
Marvin Gaye - Heavy Love Affair (The Revenge Edit)
It's Sunday evening here up here round Tourist Towers, and that means one thing: Chinese food! Well, sometimes it means that, and sometimes it just means that it's not Friday or Saturday, and that makes us sad. But no sadness tonight, instead we've got some stone cold solid soul vibes for y'all! There has been an almost deafening buzz and no small amount of hype around Mayer Hawthorne since his debut on the ever reliable 'Stones Throw' label,' Just Ain't Gonna Work Out', dropped late last year. A real soul revitalizer with a sound more organic than fresh herbs and spices, Michigan born singer Hawthorne creates some of the best new soul music I've heard in a very long time. The fact that Hawthorne is a 30 year old white kid from Ann Arbor looks more geek than soul makes him even more unique. On top of that he plays all the instruments himself and handles most of the production duties too. I'd ramble on more about Hawthorne given half a chance but that takeaway isn't going to phone itself and to be fair, I'm a far poorer salesperson for Mayer Hawthorne than his music is. If you listen, it should sell itself to you. Enjoy!
Mayer Hawthorne - Maybe So, Maybe No
Mayer Hawthorne - Just Aint Gonna Work
Till next time.
Big Love. Moogar. X
Twitter us.
Facebuck us.
P.S. If you've got a spare mo' or two you could do a lot worse than check out the new
'Splash One'
blog from Tourist's friends and people behind the Jukebox night at Newcastles 'Other Rooms'
by simply clicking here innit!