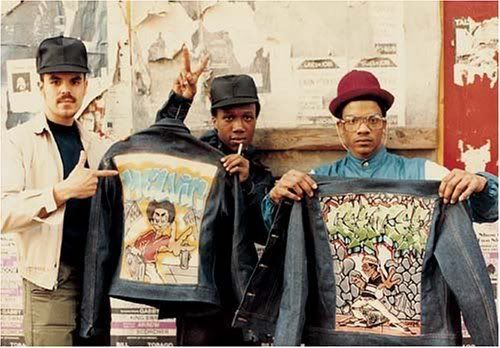 All right, all right, I admit it, this is just a tiny bit nepotistic but hey, it's and excuse for us to drop a little midweek blog-love to you all and not to mention that it's a bloody good free mixtape! So, those lovely gents from 'People Get Real' have furnished Geoff with an exclusive mix to promote their appearance at the
bank holiday 'Last Waltz' extravaganza
later this month. Just incase anyone has been living in a cellar in Bavaria for the last few weeks and hasn't seen any info on this little ho-down, simply read on,,,,,
'LAST WALTZ BANK HOLIDAY SPECIAL'

(Extended Licence 11 - 6am!!!)Featuring....MARK E (Jisco, Golf Channel)PEOPLE GET REAL (Wax:On, Reclaim The Dancefloor )EL.DEE & GEOFF LEOPARD (Last Waltz)@MADAME KOO'sCollingwood Street, Newcastle Upon Tyne
£4 Before 1am! / £6 After 1am!
PEOPLE GET REAL - AUGUST 2009 MIX.
Lusine - Two Dots 'Pezzner Remix' (Ghostly International)
Soul Clap - Conscious (W+L Black)
DJ Sprinkles - Grand Central, Part I 'MCDE Bassline Dub' (Mule Musiq)Industry Standard - What you want 'People Get Real Dubbed Edit'
Patrick Specke - Bitchual Linestepper (Desolat)
People Get Real – Robin Hood (MagicBag Music)
MK feat. Alana – Love Changes 'MK Dub' (Charisma)
Youandewan - Thumbsucker (MagicBag Music)
Doorly - Toys 'Matt Walsh Alex Jones Rethink' (Wax:On Music)
The Echologist - Hustle (Rekids)
Adam Marshall - The Owls Wont See Us (Simple Records)
Vera Heindel - Ling (Cargo Edition)
Shonky - Mama Queen (Contexterrior)
M.in - Work That Body (Off)
Gavin Herlihy Underneath the Wind Machine (Cadenza)
Mateo & Matos - The Real Thing 'Kevin's Heavy Dub'
https://download.yousendit.com/MnFqaXRJQTZrYUJMWEE9PQ
Now a genius bit of video from everyones favourite dead, coke head, ex-pornstar Mr Dennis Parker/Wade Nichols (depending on your music/porn preference.) Through the 70's Parker/Nichols was a bit of a lad by accounts, working as one of the industry's top porn actors by day and running coke and heroin deals by night. However it wasn't all shagging girls called Crystal with pointy tits and hoovering as much of the worlds greatest quality class A's up ya beek that you can while sipping Brandy with the South American cartels, no no, all the hedonism eventually took it's toll on him and Parker eventually contracted Aids and ended up shooting himself so let that be a lesson,,,, or not! Anyway, a mate of mine played this out a few weeks back and after I hadn't heard it for a good while it just reminded me how equal amounts of joyousness and ridiculousness sometimes combine to be absolute gems. There's a load of edits of it kicking about from all the usual suspects but with this one I advise to keep it straight up, no ice with the original.
",,,,,always searching never perching,,,,,"
Couple of bits-and-bobs here too for you to download as well. First up another track from Ivan Smagghe in his 'It's A Fine Line' guise. Then we've got one of my favourite 'secret weapon' tracks in the shape of an utter BOMB from Cosmo Vitelli's 'I'm A Cliche' label with 'Dirty 30', one of the spanking new LCD Soundsystem remixes from 'Prins Language', a cracking track from flavour of the moment producer 'Joker' and some disco magic from the mighty Nitedog with his recent re-rub of Boogie Boogies 'Chains', which features non other than the mighty 'Luther Vandross' on lead vocals! And we rap proceedings up with a slice of intergalactic rolling disco-tech from the latest Moxie E.P.
Get 'em while they're hot y'all,,,,,
It's A Fine Line * Grease
D
irty 30 * Disco Apocalypto
LCD Soundsystem * 45:33 (Prince Languge Remix)
Joker * African (Original Mix)
Boogie Boogie * Chains (Nitedogs Anonstop Edit)
Moxie * Willie On Mars
Till next time.
Big love. Moogar. X.