",,,

, by the year 1990 even the Welsh will have been taught how to use indoor lavetory's."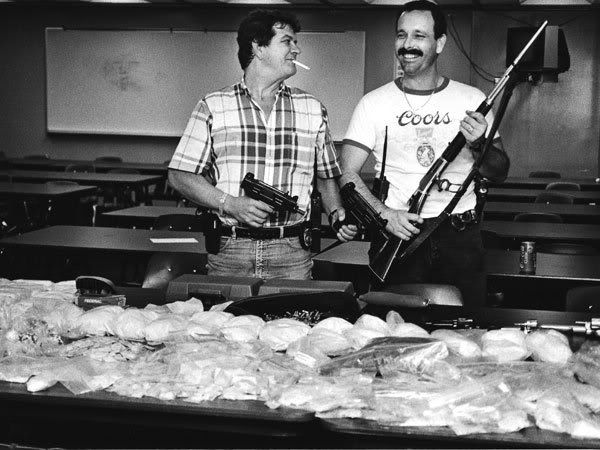 Just a list of random shiz for no other reason than I'm simply feeling bored and introspective,,,,

Tibor Fischer books.
BMX's.
The Star Wars trilogy.
Fireworks.
The Apple Mac.
Pens.
Johan Cruyff
Cheap Women.
Sinbad and the eye of the tiger.
Tommy Cooper.
Christmas.
The Ramones.
Fish.
Money.
Old wooden skateboards when you were a kid.
Posh birds who ignore me.
Shopping up High Bridge street in 1990, ("Yeah, just got some new Tommy Nutter jeans, a Chippie T-Shirt and a Michiko Koshino trackie top. Going to Walkers tonight, should be a proper rave like man!")
Arses.
1st day of the new footy season.
Lemon sorbet.
Lucozade, (Original,)
Off the peg Paul Smith Suits for work.
Nokia phones.
The Nu Camp.
Lemon Fanta.
Oscar Wilde.
The Clash.
Bulgakov.
JMW Turner.
War Films.
Cocaine.
Helicopters
Old Stone Island jackets.
Fat Jolly People.
The Hacienda.
Dwarves.
The bloke who invented Ciggs.
Laughing Cow cheese.
Shoes.
CP at Havannah.
The Holland '74 squad.
Tamla Motown.
Porridge. (The TV programme.)
AC DC.
Marco Van Basten.
Shakespeare.
Skidding along on your feet on ice!
Cowboys.
Getting your leg over with birds WELL out of your league.
Aliens! (,,,You know? Space men!?)
3 legged dogs! (Classic tripod!)
Marx Brothers.
Alan Shearers hatrick against Leicester City.
The Observer on Sundays.
Carling Extra Cold, (,,,"Dash of lime pet!")
Lentini's hair when he signed for Milan,
The Big Lebowski. ("Do you what happens now?" "I dunno, he fixes the refrigerator?")
Nike Road Runners, circa 1980.
George Bailey.
Newcastle United.
Marvin Gaye's, 'Whats Going On,' album. (Find it hard to live without it!!)
The fact that if you live in England you're never more than 300 miles away from Andy Weaterall and Stephen Fry.
Mel Brooks.
The Stone Roses at Spike Island.
Allstars.
My Bloody Valentine.
Redheads.
Bill Hicks.
Cheap air travel
Newcastle 5-Man United 0. Fucking AWESOME!
Morrisey.
Rastas, ('iree n' ting.')
Northern Soul.
Bruce Lee.
Ali Cooke in the basement at Back 2 Basics. (R.I.P)
The Goonies.
Monkeys.
Going to the swimming baths when you were a kid.
The Simpsons.
Bapestas.
The Jon Spencer Blues Explosion.




Reet-ee-ooooh then, tunes time innit! A regular cornicopia of clattering electronic and disco noises this week. First up it's messers Weatherall and Tenniswood with a cover version of 'Sex Beat' by one of my favourite bands, LA punks 'The Gun Club'. Sex Beat comes from their debut 1980 album 'Fire Of Love', incidentally the cover art of which Weatherall also plundered for the sleeve of the single 'Wilmot' by his former band 'The Sabres Of Paradise'. The Gun Club along with the likes of The Cramps, X and Tex & The Horseheads were the pioneers of the Holywood Rock scene of the earky 80's. Punk Rock infused with swamp blues and a hillbilly-garage vibe. I was going to post the original to go alongside the TLS cover but probably best if you just buy the album. Anyhoo, have a listen to the take on it by Two Lone Swordsmen first. Blistering.
Two Lone Swordsmen * Sex Beat

New York's 'Au Revoir Simone' are a female 3 piece who look like they were beamed into existence via a bookish teen's sub conscious. All summer dresses, raven hair and baroque-chic. Flavour of the month for, well a number of months last year it seemed that there were remixes and re-rubs galore of everything they did, non of them really floated my boat to be fair, until the Aeroplane remix of Friendly Fires 'Paris'. Sounding like Ladytron spoon-fed a healthy dose of Scandinavian disco, they were instantly loaded on the i-pods of indie kids and electro girls alike. Parisian Ivan Smagghe takes the remix duties for 'Shadows', knocking out a fine piece of dark electronic pop music for all tastes. Tres bon innit.

Au Revoir Simone * Shadows (Ivan Smagghe's 'It's A Fine Line' Remix)
Croatian producer Petar Dundov makes the kind of rumbling and glistening techno music that sits perfectly in between the best output from the likes of Dissident, DFA and. Dark, slowly shuffling, dubby beats meet stuttering guitar lines. That alone would be enough for most people, but Dundov has brought in Gavin Russom to smear some synth magic over his remix of last years 'Oasis' track and transformed it into a darkly epic 14 minute techno anthem. One of my favourite tracks of the last year, genuine amazing future music. Bigger than big.

Petar Dundov * Oasis (Gavin Russom Remix)

One of my all time favourite DJ's and producers Maurice Fulton. This remix dropped just at the time that Fulton was being championed as the acceptable face of dance music by the indie kids who just starting to get their heads around the likes of Morgan Geist and James Murphy etc. Taken from the 'Eaten Back To Life E.P' from 2004, Fulton's remix of 'Have You Seen The Moon In Dallas' is full of low slung basslines, live sounding percussion and his trademark echoing handclaps. Listen and remember why you've loved the guy all this time.

Ost & Kjex - Have You Seen The Moon In Dallas (Maurice Fulton Remix)

I've always been really excited by the DFA Records output ever since the early LCD, Juan Maclean, Radio 4 and the afore mentioned Gavin Russom releases in 02, 03'. The label and their bands marked a definite change for electronic/dance music for me and is partially responsible for me getting back into DJing at that time.Apart from 'Losing My Edge', the Morgan Geist remix of 'House Of Jealous Lovers' is probably the record that most reminds me of this time and that signature DFA sound. Geist adds an insanely funky bassline and the screeching guitars and vocals are effortlessly replaced with some cracking percussion and horns.

The Rapture - House Of Jealous Lovers (Morgan Geist Remix)
Chicagos self appointed 'King Of The 909' Robert Armani released this killer waaaaaaaaaay back in 1990 on the 'Armani Trax' E.P. Originally the B-side of the record 'Circus Bells' quickly blew up in the clubs and became a firm favourite simultaneously with crowds from the acid, techno and house clubs. It hung round for an absolute age, it's un-categorisable nature giving in a longevity that outstripped many of it's contemporaries. It was also re-released with remixes from Hardfloor in '96 finding a whole new audience to work it's magic on. Either way the Armando remix on the original record is another example of a track that still demands attention and demonstrates how relevant it is today as much as it was almost 20 years ago. Classic.

Robert Armani * Circus Bells (Armando Mix)

For such a prolific producer of remix work it's a bit of a surprise that recent single 'Mammut' is the only solo work that Prins Thomas has put out in nearly 3 years. A nice bit of rude-viking techno-disco as you'd expect but this also has a denser and harder feel to it. The tumbling tribal-rhythms that have become ever more prevalent in Thomas' recent work are pushed to the fore-front on this mix, drums turned right up, big dubby effects and mad percussion. Excellent bit of kit.

Prins Thomas * Mammut

The second instalment of the 'Aprés Vinyl' series sees Australian producer Touch Sensitive (also a member of Van She), Leeds based producer Bonar Bradberry and Toby Tobias get together to tackle some of Toby's recently unearthed 'Hidden Gems'. The best of the E.P. fittingly is Tobias' edit of 'Azul Blue' with him putting more space in the track, pushing the guitars and acid lines further onto the dancefloor but keeping it playful all at once. The pace is a tad quicker than his usual 'chuggers' turning the it into a full blooded disco-house track. Sweet.

Toby Tobias - Azul Blue

The Classixx boys seem to be doing brisk work at the moment with a tonne of hype surrounding their recent 'Phoenix' and 'Yacht' remixes. It seems as though all you need to do is drop 'em a couple of grand to twiddle ya knobs and hey presto you've got a massive internet 'Nu-Disco' buzz on your track! Bang. Now weather or not this is a good thing in the long run is open for discussion (as is the rise in use of the horrific term 'Nu-Disco') but the remixes I've heard have all been pretty decent and this is no exception.

Holy Ghost! * I Will Come Back For You (Classixx Acapulco Nights Version)

The story goes: When the original copy of Jesse Saunders was stolen one night, he decided to use the loop from this track to create the very first house record 'On And On' by Jesse Saunders on his very own newly formed label 'Jes Say' records. This 12″ was pressed in limited numbers and as a consequence it's recently been popping up on Ebay selling for round the £200 mark. Bit rich for me, and most people to be fair, so here's a cheap, nay free download of it from moi! Enjoy.

Mach * On And On

Another track from last years brilliant 'Southside Edits Volume 1.' from Dimitri From Paris. Another Harold Melvin And The Blue Notes edit, this time it's 'Tell the World How I Feel About 'Cha Baby'. Dimitri adds an extended drums intro and outro, but for the most keeps things the same as the original. Most of the edit revolves around the drums, as Dimiti has added forceful drums and turned the tempo up for the dancefloor. Proper feel-good shit.

Harold Melvin And The Blue Notes * Feeling About 'Cha (Dimitri's Re-Edit)
I've save the best for last now with a record I've been after for a hideous amount of time now, General Motors, 'King Of Kong'. I really don't know a great deal about the track or the artist(s?) and there's v. little info on the internet that I could find. Bit of an enigma it seems, but best cut the crap and let the track do the talking. A real rolling Italo style stormer, lushious syth sweeps, clanking rythms and and a mamoth organ break. I only found out the name of it from a Tim Sweeny mix about 8 months ago and would gladly shake a baby violently for a vinyl copy. It's a fucking beauty!!!!!

General Motors * King Of Kong



Couple of mixes for you this month too, first up a re-boot for a mix we posted a couple of months ago now. A cracking New Wave mix that was first posted by Tadge on the message board for local tech-house night Habit. I had a few e-mails from some unhappy punters who were trying to download it from the blog after the link had expired so I've re-loaded it for your further delectation. It's a great mix so fill ya boots with it while ye can y'all.

Download: New Wave Mix

Japan - All tomorrows parties
Gary Newman - Bombers (live)
Yazoo - In my room
A Flock Of Seagulls - European
The The - Giant
Lords of the New Church - Dance with me
Cabaret Voltaire - Sensoria
The Units - High Pressure Days
Blamange - Side Two
Fad Gadget - Coitus Interruptus
Human League - The sound of the crowd
Soft Cell - Memorabilia


Next it's a mix supplied by my long suffering partner and sometime 'forest bride' Kevin Junior. As Kevin careers wildley towards his 38th year on the planet it's his attempt to be a proper grown up 'moody' DJ. It's a collection of Psyche, Beard Rock, Cosmic, Balearic, whatever ye want to call it. Tracks from The Beatles, Fleetwood Mac, The Osmonds, Jimi Hendrix, Hot Chocolate, Immortals, Andy Nelson and Pink Floyd etc, etc, you get the idea. So get it on the download innit bludclarts!!

'Kev Kunior Went To London And All I Got Was This Lousy Mixtape!'


Till next time. Big Love. Moogar. X.