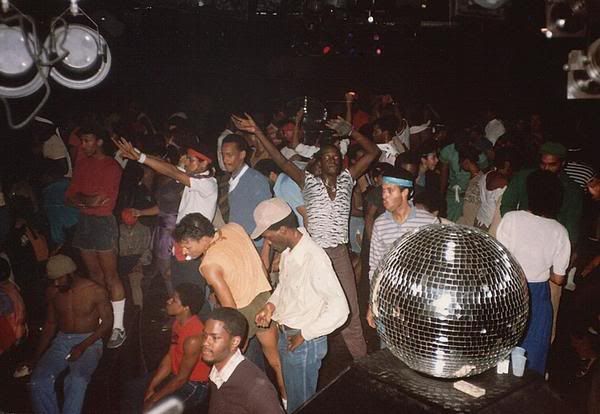 "Just what is it that you want to do?
We wanna be free,
We wanna be free to do what we wanna do,
And we wanna get loaded!
And we wanna have a good time! And that's what were gonna do.
Were gonna have a good time,
Were gonna have a party.!
Boom! I don't wanna lose your love etc, etc."
Ah yes, Loaded - the tune, as opposed to loaded the iffy early 90s lads mag, - the premier hedonists anthem.
Parties, the song ventured, were a very good idea indeed. Even moi, a man noted for his extreme laziness can usually manage to drag myself out of bed with a fervour usually reserved for fat dogs at farting contests, shower, stack my wallet, take a belt of Jack and hail a cab when there's the mention of a party somewhere!
But the notion that a parties are good? Well, this is not strictly true as it happens. Because sometimes the drugs don't turn up, and your ex-girlfriends psychotic new boyfriend does. The nearest thing you get to a bunk-up is brushing up against Ms desirable's trousers by the medicine cabinet on the hunt for a bottle of Benilyn to go with your 4 pack of special brew.
Or you end up in the cupboard under the stairs with the only drink left in the house (can of Hoffmeister, bottle of Pimms, Safeways own sherry etc, etc).
This is the trouble with parties, most of them are absolute shite. And the better they are, the less likely you are to remember exactly why you had such a fantastic time. You'll wake up with a distinct impression that mankind is a magnificent concept, that you, despite everything, are really quite an attractive and interesting person, and rock n roll will, after all, save the world.
The best parties, of course, are the ones where you don't wake up at all. Not because you are dead, but what with the drink n' pills n' nosebag n' sex n' all, kip was never an option. Even then you'll still have a few vague recollections: The music was spot on, you were in a spectacular mood and so were your mates, for no reason whatsoever. You copped off with the fittest bird there, and a complete stranger gave you some coke dusted from the hem of Gods very own smoking jacket, for free! At a great party the following should always happen, 'You want some drugs? Then come with me behind the curtain to a small room.' Here you are offered a seat, a chilled glass of Champagne, a spliff, some friendly chat and an array of top class, grade A narcotics. Good lad.
The best parties are also, no exception, always, someone else's. Have it yourself and your guaranteed no mates paranoia for several months or a bunch of nutters turn up and pinch your beloved 'Cliff And The Shadows' tape collection which they'll toss in a skip on the way home.
Plus, the best parties are about merging with total strangers, making up shite about what you do for a living, talking nonsense at one million decibels about the works of some obscure, underground, author even though you've never read a single syllable, pretending you are the greatest dancer in the world and eyeing up the beautiful people. (You only find them at other people parties: fact!).
Good mates are essential: one good mate who inhabits the same dimension as you when the much-stronger-than-anticipated E you necked kicks in and you have one of those, "You alright? I'm alright. You alright?" moments, so you'll both be in a lost it oneness with each other, and you wont feel such a pillock for not being as cool as you thought you were on drugs; and you'll also need one good mate of the same gender who's fantastically good-looking and interesting so you can lure the nubile young girls in by association.
Music, of course, is the key. OK then, drugs are the key, but musics the keyhole (or something). All other elements disintegrate if some bastard takes over the stereo with home-grown tapes of abysmal tune-free techno no ones ever heard of. You must hear the big tunes of the day, (At the time of writing as they say), and the top tunes from the references of the day, (be warned though, dancing with too much I know all the words fervour results in loss of cool and revelation to the young birds you're trying to impress of how ancient you really are.)
Do not get too dressed up for a party, (unless you are of the Cary Grant/Audry Hepburn calibre of cool.) If it looks like your trying far too hard to be seen you'll deserve to be the loser in the corner whose only attraction come 5:30 A.M. is that you're the only one with any skins left.
(Note: If you EVER spot a rugby shirt or hear any 'U2' at a party you're attending, leave immediately. No questions!)
If you're in a particularly belligerent mood, then do mix your alcohol. This merely results in you vomiting all over a beautiful persons very expensive suede trousers, collapsing in a bush by 11:30 and having one of those hangovers involving several phone calls along the What did I do? I did what? Ohh fuck! Theme. This is fine as you'll look 'edgy' and 'street'.
If you want to appear particularly vibrant and cool, the best bet is to eat a kebab pizza and drink an entire bottle of Stolichnaya before you've even arrived and and its guaranteed to be, as a professional Scotsman may call it, "a chips n' hame" experience. Rockin'.
And finally, if at all possible, invite the local drug nutter with the Constitution of a buffalo. That way you get a good laugh at someone else's inability to do anything at all and if the drugs run out you can always wait till they keel over and then lick their face.
'I wanna get loaded and have a good time, and that's what I'm gonna, do!'
Tunes time innit! Good batch of new stuff and old vinyl rips this time.
Leo Zero has been making all the right noises in all the right places recently so we kick off things with a brace of mixes from him. First up is a track from the French
'Tele Music' label compilation
recently uncovered by Bill Brewster and his mob at
DJ.History.com.
Story is that all the music was created by session players as backing music for French T.V. and radio shows for indents and background music and as you can imagine, the original albums change hands for hundreds of quid, if you can find 'em. Anyhow, the cream of remixers and DJ's have been brought in, likes of Toby Tobias, The Idjut Boys, Unabombers, Faze Action and Mudd to spread the new disco dust on the old disco tracks. It's highly recommended that you check out the full album but pick of the bunch for me is the Leo Zero edit here. Proper bit of disco kit, horn stabs, air raid sirens and strings yagetmeh?!
Tele Music * Baby's Band (Leo Zero Edit)
The second mix by Mr Zero is from another track by current media darlings 'Florence And The Machine'. This time it's there latest single 'Rabbit Heart' that gets the re-rub treatment. He's shined it up with some bracing piano's and extra rhythm tracks turning it into a big old peak time stormer. Very nice indeed.
Florence And The Machine * Rabbit Heart (Leo Zero Mix)
Next up is another version of Pheonix's 'Lisztomania'. This time it's the Classixx boys who turn the track into a shimmering summer disco number. Anyone who was feeling the recent 'Aeroplane' remix of Friendly Fires 'Paris' would be well advised to check this out as it's of a very similar vein.
Pheonix * Lizstomania (Classixx Version)
Another one of Theo Parrish's 'Ugly Edits' now as he shakes up Jilly From Philly aka Jill Scott's 'Slowly Surely' into a quite simply stunning 11 minute sparkling epic. I just picked up on this series round Christmas (much to my shame) and tracked them all down in the last couple of months. A genuinely amazing piece of future soul music that cannot be ignored. Pure bliss.
Jill Scott * Slowly Surely (Theo Parrish Edit)
Onwards and upwards now with a re-edit of 'The NYC Peech Boys' famous early 80's garage track and Larry Levan favourite 'Life Is Something Special'. This version comes courtesy of San Fransisco's '40 Thieves' collective on the 'Rong Music' limited white label series. A nice old school flavour to this one with boogie, electro-funk and a bit of disco chucked all in the pot and mixed together. Special indeed.
40 Thieves * Life Is Special
Hailing from Manchester via Berlin, Tony Lionni seemed to appear out of thin air last year, fully formed and dropping cracking records on the likes of Mule Electronic, Versatile, and Detroit label Aesthetic Audio. The first track that got my attention was 'The Chase' from his 'Deep Joy' EP on WaveTec which managed to be a blinding bit of 'not exactly techno and not exactly disco'. The huge 'Shaka' track on the 'Figure' imprint along with a storming Resident Advisor mix brought him thoroughly overground. The track featured here 'Found A Place' is his most recent release for the German 'Ostgut' label, a mid paced piano led track, reminiscent of DJ Hell and early Detroit techno. With it's warping keys and simple housey percussion it wouldn't sound out of place on ANY dancefloor. Class.
Tony Lionni * Found A Place
A little Elton John edit from Mike Simionetti now. Nowt really earth shattering, but a decent enough little edit that's been kicking round for a bit. Most people will probably recognise it from opening Tim Sweeney's recent DFA mix. Good tool innit.
Elton John * Dddddub Of The Jets (Mike Simionetti Edit)
Major Lazer is a *cough* 'conceptual dancehall collaboration project' from producers Dave 'Switch' Taylor and Diplo. As the concept goes, Major Lazer is 'a Jamaican commando who lost his arm in the secret Zombie War of 1984,' (e.g. he gets around on a rocket-powered silver-surfer board). Clearly someone of Major Lazer's stature (and packing his super-powered prosthetic limbs) also has a gang of friends, which is why Mr. Lexx and Santigold contribute to the absolutely barking 'Hold The Line'. The track contains samples of mobile phones, horses, owls, kissing, dogs barking, wolves howling, in fact it's difficult to spot whats what among all the mayhem. Anyhow, barking mad or not, you cannot deny that it's gonna cause damage when played in the clubs! Big bizznizz g'wan!
Major Laser * Hold The Line
Yacht are an American duo from Portland who release their new album 'See Mystery Lights' at the end of this month on the DFA label. This track 'Psychic City' comes from said album (special mention to the very strange metallic look holographic packaging!) and comes on sounding one part Rich Jensen and one part 'Uptown Top Ranking'. There's also traces of everything from The Slits to The Waitresses via Blondie in there too, all mixed up into a surefire lazy summer drunken sing-a-long.
According to the press release the album is 'idiosyncratic and heavily layered, exploring themes from the existential, to the spiritual, to the hedonistic, all through the distorting lens of pop.' I think it's a lot simpler than that. 'Dangerously addictive future pop.'
Yacht * Psychic City
Mixtape time now, and this week we've got a mix from a couple of Newcastle's finest (sic) Pauly Barton and Rob Perry in their
'Nevilles Disco'
guise. The chaps occasionally throw some cracking 1 off parties round the city and have recently played host to the likes of Eric Duggan (Rub N' Tug/DFA) and The Revenge (Jisco Music/Golf Chanel). This mix was knocked up to promote a gallery exhibition they'll be appearing at in London this month, of photographic work from another of Newcastle's worst exports Mr Garrod Kirkwood, so if you're around about The Exposure Gallery, 22-23 Little Portland Street on the 30th of July, you could do worse than pop in and have a swift look about and listen to some half decent tunes innit.
Anyway, there's some info on the gallery
here
and you can check out Degsy's,,,, sorry Garrod's work
here
if anyone is interested.
Download the mix here:
The Ballad Of Gary And Phil.
1. I,I,I - The Osmonds (Todd Terje edit)
2. Look up to you - Michael Wycoff (The Revenge edit)
3. Come back lover (remix) - Fresh Band
4. Clapping on Machu Picchu - RatsOnaz (Bread&Circus)
5. Being 90's thru the 80's - Ledgroove
6. Gosmik - ROTCIV
7. Drago - Mudd/Ahmed Fakroun
8. Brown Piano (studio mix) - AMOA
9. I wanna dancer - Faze Action
10. Spring Affair - Donna Summer
11. Up the Glitter (re-edit) - Eddie Tour
12. I dig you - Demis Roussos (Todd Terje mix)
Tasty gear!
Till next time peeps.
Big love. Moogar X.
P.S. In breaking news you can also follow TouristBlog on Twitter now by simply clicking this link to add us
HERE.
Go on, we're HILARIOUS!