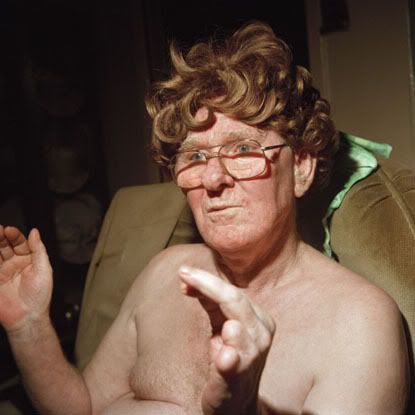 THE JURY'S OUT!!
Society today is a regular minefield of social contradictions and conundrums. To help you find your way through this maze of modern etiquette, we here at Tourist towers have prepared a small pamphlet to keep your moral compass pointing to the true magnetic North. Whether you're confused by the funny looks you get for politely holding a door open for a young lady or if you no longer help old women across the road anymore after the rozzers mistakenly twatted you up with tasers and batons thinking you were a mugger that time. So here's part one,,,,
Ten Things That Should Be Noble But Aren't.
1. Becoming Part Of A Jury Of One's Peers
:
Wishing to support the system of trial by jury, you give up 10 days of your life. For what? Sitting in a dingy room with 150 other people, waiting a week to get called onto an actual jury and then, when you do, discover that no one can agree about anything. Especially the student who wants to discuss the philosophical nature of evidence and keeps saying, ",,,,, but what
IS
proof?", because he's not loosing money being here. Resolve to fight for introduction of martial law and Judge Dredd-style on-the-spot executions for all forms of crime.
2. Being A Lady's Companion:
Unlucky in love and in need of an income, you leap at the chance to accompany fat old rich woman on tours of Riviera hotels and trips on the Queen Mary. Realise reality also involves games of cribbage, whatever that is, fetching large Campari and sodas, holding poodle while fat old rich woman glares at people over their lorgnettes, whatever they are. Eventually run off with unsuitable younger woman and live in sin in Bensham.
3. Lions:
The Noblest of beasts, if by 'noble' you mean lying around in lion shit all day yawning and occasionally trying to mate with a lioness who is knackered after downing endless gazelles. If they were human, lions would spend all day watching Sky Sports, farting and breaking the monotony by ordering the odd curry.
4. Lords:
Called 'Nobs' not because it's short for 'Nobility' but because the resemble penises, both morally and physically.
5. Savages:
When
Jean-Jacques Rousseau
invented the concept of the 'noble savage', he clearly had never met any Cockneys. Black cab drivers are still pissed off about swapping Whitechapel for some beads.
6. Refusing To Fight In An Unjust War:
Being a pacifist for religious or moral reasons, decide not to fight the Hun or whoever. Imagine will be called to join ambulance brigade and, wearing steel rimmed specs, will save life rather than end it, occasionally stopping to curse some general and damn this pointless war. However, instead of all that, and copping off with a pretty nurse as well, spend war down a coal mine with some cowards.
7. If A Cricketer, Playing Up And Playing The Game:
It's not about winning because Englands cricket team couldn't beat a team of blind living torsos.
8. Fighting A Duel to Protect A Lady's Honour:
On hearing a slight on a beautiful woman you have never really met but quite Fancy and - because you went to public school - admire from afar, you challenge shaven-headed man with monocle to duel on heath at dawn. Get shot. Die.
9. Enduring Surgery Under Primitive Battlefield Conditions:
"Ow! Ow! Stop sawing my leg off! Ow! Ooo,,,, is that whisky? Glug! Glug! Carry on. my good man! And have the other one while you're at it."
10. Loving Someone And Therefore Setting Them Free, As In The Sting Song:
Never ever take advice from Sting as he's a cunt. If you love someone, lock them securely in the cellar.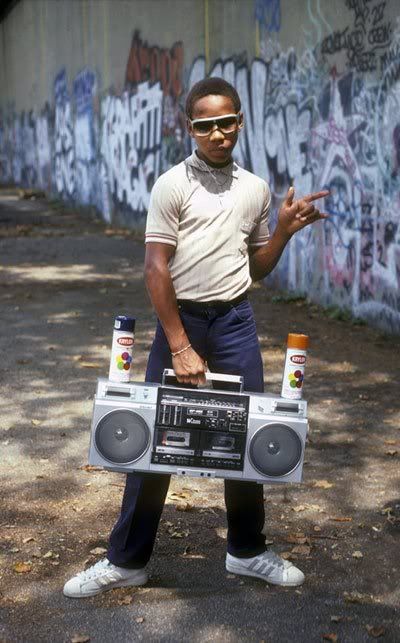 Reet, I'll get the tunes underway now! 1st up, an absolute Bovril - love it or hate - track. A terribly cheesey cover of The Yardbirds, "For Your Love" by the German disco group 'Chilly' from from waaaaaaay back in 83', when laces were fat and Jacko was black. Yush! The version I've posted is the full 11 minute extended mix, but for any diggers out there, a friend of mine has since informed me that there are a number of good re-edits/remixes of this that have been doing the rounds for a while,, with the edit by 'Phantom Slasher' aka 'The Idjut Boys', called 'Lasagna For 10' being the pick of the bunch, (it goes without saying that the inevitable 'Todd Terje' edit is out there too!) Anyway, in it's original form it remains one of the greatest or tackiest records you'll hear this year.
I was blissfully unaware of the existence of this record until a few years back when I was at a party and out of the blue someone whipped this bad boy out and slapped it on the ol' twelve-ten. I was particularly,,,, errrm, 'chemically imbalanced' at the time and my reaction on first hearing this was, well,,,,, lets just say it was the most confused I've been since my first wank. Regarde,,,,,
Chilly - For Your Love
We're staying in Europe for some more disco goodies, digging into the
Italo disco
crates to hear the Italian twist on the disco sound. This one is the only thing I could think of that was nuts enough to follow on from that Chilly track, as Massimo Barsotti does an Italo cover of
Led Zeppelin
's 'Whole Lotta Love.' Now to say I'm a huge fan of 'The Zep' is the subject of numerous rambling similies that I won't subject you to right now. So the prospect of another cheap disco cover of one of their songs? To be fair, it idn't sound too promising! However, it was recommended to me by a good, reliable source so I thought I'd give it a listen, and hey presto this one has all the markings of a proper burning Italo track - really weird, sleazy vocals, wailing synths, barebones drum machines, sexy and messy. I've posted the instrumental here which is even sicker than the vocal, with an extra minute and a half of synth magic. There's also the occasional vocal moment, but this one's definitely for those not loving the vocals though.
Massimo Barsotti - Whole Lotta Love (Another Version)
Next up it's a rather decent, if somewhat basic remix of the
Kate Bush
classic 'Running Up That Hill' that puts a lot of other more elaborate attempts to shame. There's been a shit-load of remixes and bootlegs of this over the years and everyone from Patrick Wolf to Sonic Youth via Placebo have chanced their hands at covering it with varying degrees of success. This mix from 4 or 5 years back now still stands out for me though. It's quite minimal as far as how much has been changed and as a result the track remains very light and of course very good.
Kate Bush - Running Up That Hill. (Datassette Remix)
Holy Ghost! are New Yorkers Nick Millhiser and Alex Frankel, the critically-heralded DJ and production duo, mainly known for the track 'Hold On' released on DFA a couple of years back. Well since then they've been busy putting a full album of their own material together, soon to be released on the afore mentioned DFA label, as well as knocking out some rather tasty remixes for for the likes of The Panthers, MGMT, Cut Copy and Phoenix. 'I Will Come Back' is their first original release since 'Hold On' and Millhiser and Frankel have stayed true to their melodic, throwback style and love for old-school 80's synth-pop on this. Even the video pays homage to
New Order
being a remake of the promo for 'Confusion.' Complete with Arthur Baker reprising his cameo role.
Holy Ghost! - I Will Come Back (Original Version)
Staying with the
New York
disco vibes for a moment with a B 52's edit from Mike Simionetti. Simonetti is the co founder of the well heeled and respected '
Troubleman Unlimited
' record label and the 'Italians Do It Better' blog/label. Something of a legend of the scene, Simionetti grew up a hardcore punk kid in the New York straight edge/hardcore scene in the mid 1980s and founded 'Troubleman Records' - releasing records by the likes of Erase Errata, Glass Candy, Black Dice, Wolf Eyes, Pixeltan, Chromatics and Devendra Banhardt. Simonetti also ran the weekly 'Contort Yourself' night in NY where he cut his teeth reviving old disco and post punk records for the crowds. During that time Mike was also a resident DJ at the infamous 'Happy Birthday Hideout' loft parties in Brooklyn with
James Murphy
. In 2003, Mike and Chris Catalyst, his partner from Happy Birthday Hideout started 'Aerosol Burns' a weekly party where bands like Glass Candy, The Fall, The Gossip, Excepter, Yeah Yeah Yeahs and
LCD Soundsystem
all played surprise shows in the tiny venue that only held 100 or so people. With the party's running way into the next morning it was only a matter of time before it was closed down by the strict New York club licencing authority's. Simonetti is now probably best known for the sub-label based on a blog he started though. 'Italians Do It Better' was meant to be a record collectors blog that would be a bit of a light relief for him, but it soon turned into a full time label focusing strictly on limited run 12"s by his favorite producers, groups, and remixers.
The B 52's - Mess Of A Tainian (Mike Simionetti Edit)
After posting the brilliant 'Tiedye' remix of DJ Kaos the other week I've dug out the only other record I had by them and posted that. To be honest, the only thing I know about this track on the ever reliable 'Italians Do It Better' imprint is that according to the label 'Rubies' are Simone Rubi and Terri Loewenthal and after a bit of 'net digging I found that they released an album back in May of 2008. I bought this last summer while having a mooch about in Phonica, it's another track on the tail end that whole Scandinavian downtempo/synth sound. The remix is very much in the Lindstrom, Air France and Quiet Village vein with the Tiedye mob adding some WELL moody spaced out synths and breathy vocals from Feist. A proper cracking bit of kit.
Rubies Featuring Fiest - I Feel Electric (Tiedye Remix)
I'm betting my best Pirate parrot that if you like the Rubies or Tiedye stuff then you'll go ape for this next track too. It came up in a conversation I was having over a couple of bevvys just yesterday with my good lady wife the Leopard and reminded me what a belting track it is. Marius Vareid is a longtime collaborator of Prins Thomas' and has released stuff in various guises on his 'Full Pupp' label. I picked this up after hearing someone play it at a night in Leeds that Gerd Jansen was supposed to be on at last Christmas. Yes, I had to do the whole pantomime of sidling up to the DJ booth seemingly nonchalantly to try and clock the record but, after being outwitted for some 5 minutes by the tricky aversion tactics employed by the DJ/record (spinning around at 33 rpm). I gave up and just hassled the poor bloke till he told me what it was. Anyway, just so you need never suffer that embarrassment I've bunged it on here. Enjoy.
Marius Vareid - Skumle Planer
Now onto more familiar musical territory for me, with my stock and trade being dark-dubby slow-mo techno thank-you-very-much-for-asking! A track from one of my favourite labels of the last few years, Andy Blakes fantastic 'Dissident' imprint. If the likes of Emperor Machine, Danton Eeprom, Discodeine, the more techno productions from Mark E and Richard Sen's 'Padded Cell' guise float your musical boat then this'll be right up your street. On the release bumpf that came with this the label tell us this is quite possibly the best record they have ever released and I'm not gonna argue with them as it's a proper, genuine future classic. Right up with the best of the Dissident releases from the likes of Gatto Fritton, Cage And Aviary, Ali Renault, Kruton and Columbia #1. This is a monster slo-mo anthem for the disco-tech kids - no bloody edits here, just 100% original dancefloor devastation!! Awesome material.
Brassica - The Centre
Here's a couple of other bits and bobs that people have hit me up about too. Some other mixes and edits of tracks I've posted that I've been asked to put up here, so as promised 'ere they are,,,,,
Shit Robot - Simple Things (Original Version)
The Dels - Get On Down (Theo Parrish Re-Edit)
Jarle Brathen - Takras (Prins Thomas Remix)
Doves - Jetstream (Lindstrom Remix)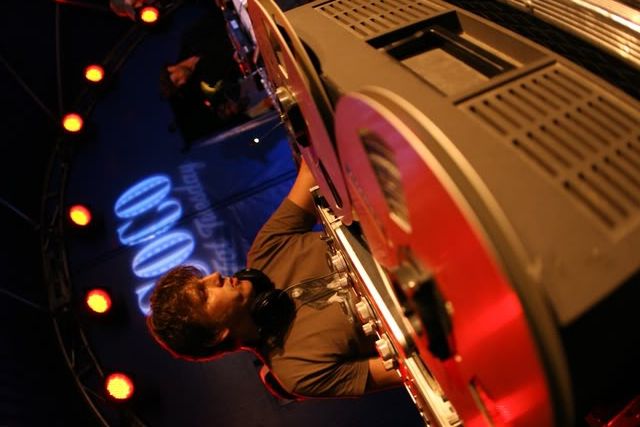 Now just a little word from our sponsors.
Suono 5th Birthday Party With Greg Wilson. This Friday @ The Northumberland Arms 10:30PM till 4AM.
Those fabulous people across at Newcastle's favourite regularly-irregular clubnight
'

Suono

'
have really been pulling the stops out recently. Their last party saw Italo legend Daniele Baldelli grace the 1's and 2's at what I'm sure everyone who was lucky enough to be in attendance would agree was an absolutley storming party. Now if you thought that'd be hard to top, well think again, they're certainly not taking their foot off the gas as they celebrate their 5th Birthday this weekend and as a special treat for all you boys n' girls they'll be welcoming the legend that is 'Greg Wilson' to The Northumberland Arms on Friday night! They'll be handing over total control of the entire night's soundtrack, from start to finish, to Greg for whats guaranteed to be an 'effing EPIC birthday bashment! Greg has been at the cutting edge of quality, electronic dance music for over 30 years now. From his beginnings in the 1970's disco era, to pioneering the Electro Funk sound in the early 80's, via his legendary residencies at Wigan's Pier and Manchester's Legend and Hacienda. Greg truly was at the top of his game, before retiring in 1984.Since returning to dj'ing in 2003, Greg's comeback has gone from strength to strength. Playing at such revered venues and nights as Fabric, The Sub Club, Horsemeat Disco, Back To Basics and The Electric Chair. So basically there is the perfect combination for a truly memorable party – the right venue, the right music, the right sound system and with the right like minded people!,,,,,, It'd be rude not to come innit!! Click on the link below for details of the Facebook page where you can get more info and download some of Gregs mixes.
http://www.facebook.com/event.php?eid=82442744596&ref=share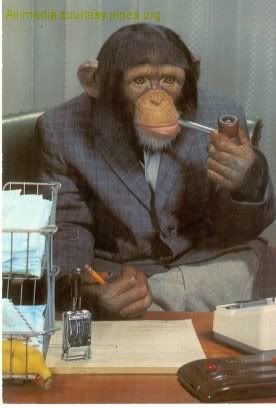 A mix now from a freind of mine and fellow A-town resident Mark Douglas. Mark co runs the KlickKlack parties at The Cosmic Ballroom and The Red Rooms and is also one of the regions premier collector of tobacco pipes with moderately amusing names, his favourites in order being,,,
1. Randy Wiley 2. Butz-Choquin 3. Stokkeby 4. Ashton Sovereign Bent Bulldog 5. Edwards Husky Commodore
Anyway, when he's not trawling through pipe markets he's knocking up proper epic 2 and a half hour mixes like this one. This is definitley one for all those who like their house music with a more minimal and techno side. You can grab the mix here:
http://soundcloud.com/doog/klickklackpodcast001-doog
1. Tokyo Black Star - Deep Sea 2. Nick Curly - New Town Stranger
3. Martin Beume - Texgreen 4. Alex Flitsch meets Audiofly - Long Way To Go
5. Motorcity Drum Ensemble - Lonely One
6. The Fix - Havana (The Fix remix)
7. Terry Lee Brown Junior - Soul Digits. Baby Ford - Gravy rain (Acapella)
8. Seuil - Musm
9. Genny G - Un Affatata (Nima Gorji remix)
10. Damian Schwartz - 20
11. Guti - Tricicolos feat. Solimano
12. Spencer Parker - The Beginning (Affkt & Danny Fido remix) 13. Super Flu - Lyla Sucks Lemon (Super Flu Re-edit) 14. Fuckpony - Lady Judy
15. Volta & Salvatore Freda - Bombolone
16. Julian Chaptal - Mamdaye
17. Afrilounge - Wasser Und Sonne
18. Ballesteros & Payda - Winter Noise (Peter Moon, Paco Mena & Ballesteros remix)
19. Anthony Collins - The Drummer Lost His Mind
20. Lumidee - Never Leave You (Bootleg)
21. St. Germain - Rose Rouge (Luciano remix)
22. Andomat 3000 - BND2 (Kiki's Santera meets Pancho Villa remix)
23. Santos - Hold Home
24. Livio & Roby - Mistique
25. Brothers Vibe - Feelin House (Raw mix) 26. Caetano Veloso - Depois Que o Ile Passar (Jack Ridella Remix)
27. The Rossmannfrister Project - Time (Kiki remix) 28. Marshall Jefferson Vs Noosa Heads - Mushrooms (Meat Vs Einzelkind remix)
29. Kerri Chandler - Pong (Ben Klock's Bones & Strings remix) 30. Livio & Roby - Struti
31. Joris Voorn - Empty Trash
,,,, and the Facebook page for the KlickKlack Podcasts is here innit: http://www.facebook.com/home.php?#/group.php?gid=92522669863&ref=mf
If that floats your boat, you'll be interested to hear that there's a free 'KlickKlack' residents party @ The Cosmic Ballroom in a couple of weeks time on Friday the 17th of June. If you're about that night you could do a lot worse than have a look down, details are here,
http://www.facebook.com/l.php?u=http%3A%2F%2Fwww.facebook.com%2Fevent.php%3Feid%3D98824248306%26ref%3Dts&h=99527463271f293e01eca2e65ae576c6
Peas out till next time.
Big love, Moogar. x