THE PRINTING PRESS.....THE DAWN OF FLIGHT.... DISCOVERY OF PENICILLIN....TELEVISION..... THE SPLITTING OF THE ATOM.... THE SIMPSONS.... THE TECHNICAL REVOLUTION........................... THE GOTHS!
It was on a dull autumn night in 1981 I once read, that a semi proffessional Wayne Hussey look-e-likey called into a certain club in Newcastle city centre after attending the funeral of a vagrant hed met during his visits to the South Sheilds ferry terminal. Looking dapper in the oversized black overcoat that he had purchased enthusiastically from Phase and the battered hobnailed boots (that he had swapped with the corpsey gravedigger at the aforementioned paraffin's send off that very day for his all too conventional Ravel brogues.) He tightly gripped his plastic glass of cider. Grinning as he thought of adding an array of bondage inspired chainware to his new gotten gear he amused himself at the antics of the people around him dancing as though they had removed their shoes and were dancing on broken glass, or shatter proof plastic as was in this case.
Little did he know it, but this excursion was to change the brightly coloured romantic revellers of Rockshots forever, as they were about to literally enter the dark ages with weirdos far and wide beginning to dress like professional mourners on a 24/7 basis!
As The Damned spun on the deck he struggled with the issue of as to why everyone but he and them preferred trainers to grave digging/navvy footwear and,,, just where his life was leading?
Sales at Phase and Cardbar plummeted as the leather Biggles jacket and 'Sniffin Glue' T-shirt was discarded for the black chunky knit jumper. The manager of the citys Army and Navy flagship store contemplated a Wall Street Crash style suicide bid due to poor sales of newly acquired Italian Combat jackets, by jumping from the balcony in the shop that housed the ex-battle dress surplus. The world had gone mad! Many worried as their old mates discarded the Dalglish, Robson and even the 'Girl Tennis Player Scratching Her Arse' posters, and painted the whole bedroom, furniture included, black! As shares shot up at Dulux a weary tear appeared in my eye people. Black was the new black and more was yet to come, it was like the Adams Family all over again.
The peacock colours that were the make-up of the new-romantic, which had been favoured for so long were to be ousted and, you guessed it, black make-up was soon to become a necessity. Now a name was needed and soon enough came,,,,, The Goth!
Being unhappy was a must and manic depression was a fuckin' status symbol! Pitched battles broke out on Grey street as the bespectacled owner of the old charity shop that once traded there, tried in vain to restore calm amongst the weird crowd fighting for what little of black clothing remained in stock and only managed to diffuse the situation by mentioning that he had contacts in the house clearance fraternity and that this meant the probability of an abundant stock! So shameful was the incident that he felt the need to move his wares further down Grey Street and set up shop down High Bridge Street hoping the matter would soon be forgotten. No Such luck though! Still the madness continued as an army of Alice Cooper clones stormed Oxfam and DEMANDED to root through the backroom stock that had yet to be put out on the shop rails by the altruistic staff.
Soon popular culture within the celluloid community was to fall victim. Tim Burton made his name in Hollywood and turned all the characters of his films into black-clad moody types. Wynoda Ryder became the darling of the not too happy brigade with her role in Edward Scissorhands. The world belonged to the Goth.... or so they thought, as in the distance there lurked a danger, one that was to banish the frowning face from this tribe and make Tim frigging Burton introduce more dayglo colours into his work. It all started one quiet weekday in 'Tunnel' on the top corner of high bridge street in the late 1980s. As the shop assistant applied his black eyeliner he suddenly noticed that over the road at Traxx a lot of vinyl arriving and being played in there was, well, quite boppy! Strange as he found this, he suddenly found himself tapping his foot. Day in day out this continued, for a week or two. Before long he was smiling much more and even dared to iron a smiley face transfer on his favourite black sweatshirt. Soon followed the tye dye clobber and the inflatable bananas in his Chilli Road flat. To to top it all, he went and started to tie his long dark hair in a ponytail. Many of his old crowd worried and insisted that they would continue looking like the Gruesome Twosome drivin the Creepy Coupe in Wacky Races no matter what.
Alas, they too would jack it all in and make the headstart to happiness and move toward the light and the beat. And as the 80s came to a close, a chapter in world history was to close also. THANK FUCK!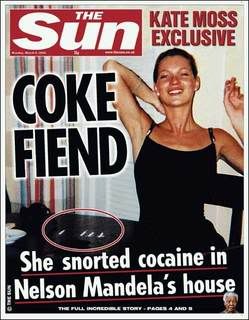 Reet, couple of things of (semi) interest for you. First up. A cracking film from 1990 about Ibiza and the Boys Own records tour. It was first shown on Chanel 4 but then pretty much disappeared from the public domain for some strange reason, before surfacing again recently.
Have a watch anyway as it really is a brilliant piece documenting the time and scene.
Enjoy
A Short Film About Chilling.
http://video.google.de/videoplay?docid=6250101077938474842
Just a couple of tunes this week as I haven't been arsed to upload anything. So it's a slice of abrasive dubstep from Switch and some disco(ish) vibes courtesy of Holy Ghost.
Bjork * Nattura (Switch Remix)
http://www.zshare.net/audio/5869294626ccb45a/
MGMT * Of Moons, Birds And Monsters (Holy Ghost! Remixx)
http://www.zshare.net/audio/5874420355f12913/
There's also a very nice mix from Canadian producer/DJ Andrew Allsgood who's last release on the brilliant History Clock label has been pulling down 'NUFF heat over the last 8 weeks or so. Touches base with everything from psyche to disco to deep grooves and back again. Highly recommended.
(Then again, my recommendation means very little so I'm probably selling it short a bit. Anyhoo, don't take my word for it, have a listen yasel innit!!)
Andrew Allsgood * Love Hung Mix.
Brain Machine – Massive Dying Stars Vibrate Like Giant Speakers
Feist – When I was (Andrew Allsgood's Below The Belt Rework)
Andrew Allsgood – Tablets Of Love (Allsgood's Super Dub mix)
Ike & Tina Turner – Whole Lotta Love (Idjut Boys edit)
Ned Doherty – Get It Up For Love (SDC Edit)
Betty Davis – (Anti) Love Song (Allsgood's easy peasy edit)
Andrew Allsgood – Hung Out To Dry
Andrew Allsgood – Raise It On Down
Andrew Allsgood – Macho Wizard
Andrew Allsgood – Feel Alright?
Andrew Allsgood – Penny's Illin'
Andrew Allsgood – Love Affair
Andrew Allsgood – You Can Slide With Me 'Till Morning
The Steve Miller Band – Macho City (DJ Harri edit)
Patrick Watson – The Storm (Allsgood re-edit)
The Oscilation – This Is Nowhere
http://www.zshare.net/audio/58992511d4aa0939/
Peas. Moogar. x