Well thats another bank holiday weekend over, hope you had a good one. As usuall, money has been pissed away with an alarming ease on the crap like booze, low quality narcotics and even lower quality Women. To ease the hangover caused by the irregular public holiday here's the usuall mix of a few tunes that we're digging here at Tourist H.Q. and some rambling shite about footy.
Enjoy.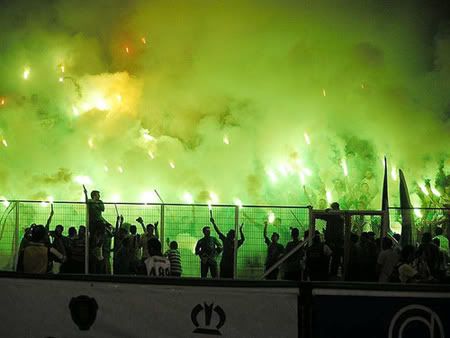 Ever thought of writing a book about being a hooligan/Ultra or an er,,, 'a top boy'? Well thanks to an extensive wardrobe of Italian Knitwear, years of research, Bovril flavoured crisps and a sarky attitude I have just the formula for you to follow to become an er, respected 'Hoolie' writer. Just follow the following steps;
Introduction.
This is the bit where you say you are from a rough part of (enter town or city of your choice, but best leave now if you are from Jesmond, Gosforth, Whitley Bay, Tynemouth, Morpeth, Ponteland or Darras Hall.)
You will also say the people you grew up with were tough (but, fair, salt of the earth, etc) people who knew what a hard life was like etc. You could also throw in something about a grim, desolate post-industrial wasteland you grew up around. Not advisable if you are a Chelsea or Arsenal fan. Ideal for Mackems or The Beasts. You can adopt a bit of a sociological leaning during this bit and claim your hooligan period was a bit of an identity thing, rite of passage etc. Dont forget to insist your mob only ever fought toe to toe (obviously *cough* no weapons were involved with other Firms who were up for a bit of (never done anyone any harm) violence like yourselves). By no means forget during this bit to state categorically you have completely renounced your old ways and even have a ticket for the family enclosure with your off-spring. But, for a bit of a twist in the tail, hint that you may still have a bit of the old Hoolie left in you yet.
You love football really chapter.
All retired Hoolies want to blow apart the myth they arent really interested in football. You will need to throw in some random reminisces of being taken to the club you support by your father and how the club is in your blood etc. At this point you will need to have a photo taken of a tattoo with the clubs crest on your self. Dont forget to wear a pair of shades and look as hard as you can. Its compulsory in this chapter to have a pop at all the new fans, particularly women who have ruined football for you and your mates.
Clothes.
You will have to use expressions like looking better than the other firm gave us such a buzz. You will need to use the term casual on several occasions. You will need to refer lots to Stone Island but just to show you are now ahead of the game, you need to name-check some underground labels (for that just have a flick through a copy of I.D. stop at any page, stick a pin in and hey presto, Marc Jacobs, Y by Yamamoto, Neighbourhood, mentioning any of these will do,) You can refer to people who now wear Stone Island as Clone Island. When talking about Back in the day,,, Lacoste, Tacchini, Paul & Shark, Diadora and Stan Smith trainers, should all be bandied about in a wreckless, random fashion. Best to include some pictures of some ugly young lads from the 1980s wearing V-neck jumpers and anoraks in this chapter and perhaps a newspaper report referring to your dress sense. You should also touch on music. You have to love New Order, House music circa 88-93, Tamla Mowtown, Norther Soul, Stone Roses, the Beautiful South, The Jam and DEFINATELY The Clash. On no account should you profess any affection for U2. Obvious.
Fighting.
There should be several chapters dedicated to the noble art of street boxing. In one chapter you will detail absolutely battering the rival firm from your clubs local rivals. There will need to be an account of how you have been battered yourself. This is just to add a touch of realism. Obviously, if you are a London club (and most books written in this genre are) you will have to have a chapter on Newcastle. In that chapter you will have to say how hard and mental the Geordies were but how you travelled 'Norf' and put the locals in their place. You can describe this as the high point of your hoolie career and the moment you knew your gang had arrived. Best if you copyright this chapter as they are all at it and you'll make a fortune. If you are a northern fan, choose West Ham or Chelsea and just change the words around a bit.
England.
This is optional. However, it is compulsory for teams that have never played in Europe (Mackems should pay special attention at this point) as big clubs can cover international tomfoolery in a chapter dealing with your clubs European sorties.
Historical Accuracy.
You can write any old shite to be honest as the publishers will possibly not read it and they haven got a clue anyway. On no account give details of actual score-lines etc because you are likely to get this completely wrong. You can mix-up all of your recollections into one morass stands that had been demolished years previous to certain incidents can be described as full to heaving at the point of your recollection. Hardly anyone will notice its pure invention. From what Ive read, Boro and West Ham can provide some excellent tips with regards to complete historical inaccuracy.
Tunes and stuff innit!!
Now onto the tunes.
A bumper package this week, some edity goodness from Todd Terje, Datassette turn in a cracking piece of low slung, chugging techno with their remix of Royksopp. Scottish two piece Den Haan do likewise with media darling 'Little Boots' as they slow things down and drop a nice Moroder-esque rolling bassline remix for her. There's also a couple of older disco edits to download from David Joseph and Dimitri's edit of Ellen & Elaine's cover of 'The Look Of Love'.
Then as a special bank holiday treat we round things off with a classic from Chris Rea and a future classic from House Of House. Released a couple of months back on Harvey's 'Whatever We Want' label and produced by Olivier Spencer from Still Going and Thomas Bullock from Rub N' Tug. The A-side, Rushing To Paradise took all the heat when this first surfaced which was a bit of a pity as it somewhat overshadowed the B-side, the excellent 'The Rough Part'. Every bit as good as the previous release's by Map Of Africa, Quiet Village and The Laughing Light Of Plenty, it's an absolute corker.
Regarde,,,,,
Chic * I Want Your Love (Todd Terje Editt)
http://www.zshare.net/audio/5933260604151bed/
Little Boots * New In Town (Den Haan Remix)
http://www.zshare.net/download/593329358e661fc8/
Royksopp * Happy Up Here (Datassette Remix)
http://www.zshare.net/audio/59333514b5594a0f/
David Joseph * You Can't Hide Your Love From Me (12" Version)
http://www.zshare.net/audio/593694823b3f62c4/
Chris Rea * Josephine (Lounge Version)
http://www.zshare.net/audio/58883861a8d96d47/
House Of House * The Rough Part (Don't Stop)http://www.zshare.net/audio/59556623e680bd96/
Ellen & Elaine * The Look Of Love (Dimitri's Re-Editt)
http://www.zshare.net/audio/595589775a0fdf86/
Glossy * Burning Love (12" Version)
http://www.zshare.net/audio/595901064c852ca3/
TOURIST 'Old, new, borrowed, on glue' TOP 20 FOR MAY:
1. 40 Thieves * Don't Turn It Off.
2. Morgan Geist * Detroit (C2 RMX 1)
3. Glossy * Burning Love.
4. Nite Dog & Lee Douglas * Black Disco Vol 3.
5. Disk * Rumsack (40 Thieves Remix)
6. Fuck Buttons * Sweet Love For Planet Earth (Andrew Weatherall Remix)
7. Leo Zero * Message Of Love.
8. WhoMadeWho * The Plot (Discodein Remix)
9. Sascha Dive * Deepest America ( Moodymann Remix)
10. Marathon Men * Sweet Excorcist.
11. Namlook * Subharmonic Atoms (Pepe Bradock Remix)
12. Fat Camp * Anorak Edits Vol 3.
13. Silent Servant * The Blood Of Our Kings.
14. D'Angelo Vs Simbad *Keep Da Move.
15. Masters At Work * Bloodvibes.
16. Alloy Mental * I Am (Marc Houle Mix)
17. Wild Geese * Macho Disco Master
18. Demis Russos * Love Is (Krivit Edit)
19. Glass Candy * The Chameleon (Johan Agebjorn Remix)
20. David Bowie * Somebody Up There Likes Me (Keepin' On edit)
Peas out. Moogar. x.