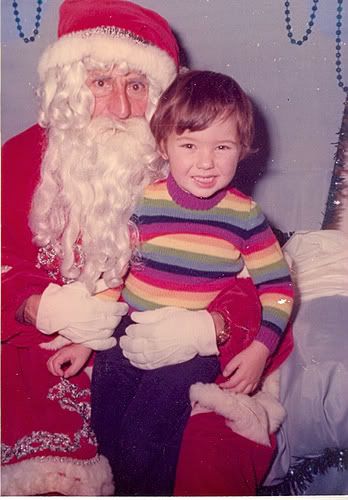 Well, it's Christmas bonus day today so two mixtapes in a row here at Tourist HQ!
Up first is an epic soundclash between England's finest (TM) Andrew Weatherall and Tourist favourite Ivan Smagghe. It's a live recording from the legendary 'Rotters Golf Club' night and is in my not so humble opinion, one of the best live sets I've heard in a good few years so do not delay, get it downloaded smartish innit! You won't be disappointed.
Andy Weatherall & Ivan Smagghe. Live@Rotters Golf Club. 22/06/07.
http://www.zshare.net/audio/5317299629469791/
Number 2 is a classic from the DFA's 'DFA Radiomix' series. It's a set from the label's Tim Goldsworthy and New York DJ Tim Sweeney spinning together as "T&T" at a DFA/Ghostly International Halloween party at New York's 'Studio B'. Anyone after a tracklist just drop us a line.
Enjoy,,,,,
Tim Goldsworthy & Tim Sweeny. Live@Studio B, NY. DFA Halloween Special.
http://www.zshare.net/audio/534161830467df22/
Glass Candy have recently become flavour of the month, surprisingly with everyone from the 'Havin' It Electro' crew and the skinny fit indie mob to the chin stroking techno blokes and disco nerds. The first track they put out was a while back and was one of the first release's for Troubleman Unlimited's electro label 'Italians Do It Better'. They thankfully abandoned their no-wave roots to indulge their Giorgio Moroder, Cerrone, and Alexander Robotnik fixations. The original version of "I Always Say Yes" is eight minutes of skeletal terror-disco, with horror synths straight out of a Dario Argento's film set to an analog beat and singer Ida No's chilly, haunted vocals. I've posted the more mainstream 'Baron Von Luxx' remix below so check it out and if you like it, have a look round 'tinterweb for the original.
Glass Candy * I Always Say Yes. (Baron Von Luxx Mix Parts 2 & 3.)
http://www.zshare.net/audio/53181568a366ed7a/
Next up, it's that rarest of things, a record that Calvin Harris has touched and that isn't utter shit! It's a surprisingly good, if a touch obvious, mix of 'See The Light' by 'The Hours'.
Most people know the story of The Hours so I'll be mercifully brief, Antony Genn was in Joe Strummer's band and produced his solo album. His partner Martin Slattery was in Black Grape, errr, they did some drugs and knocked out a couple of half decent singles.
The Hours * See The Light (Calvin Harris Mix)
http://www.zshare.net/audio/53403446aea67195/
Another little Xmas bonus now in the form of an old James Holden Remix, Andre Kraml's 'Safari' which came out on the Crosstown Rebels label a couple of years back. I found the promo for this a few days ago and remembered that it's a decent track and a few people may have overlooked it at the time so if you like this, get looking on't net for some more of Holden's gear.
Andre Kraml * Safari (James Holden Remix)
http://www.zshare.net/audio/5336613241c98100/